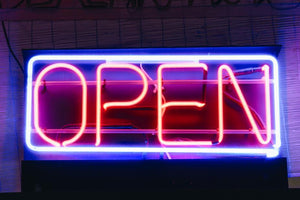 Shop local
Northwestern BC is one of the most sparsely-populated places on the planet. In an area about the size of Eastern Europe (give or take), most homes are located along the ribbon of Highway 16, from Prince Rupert in the west to Prince George in the east. Perhaps because of this remoteness, there is a strong sense of community in this neck of the woods. When the closest town is at least a few hours' drive, people need to work together to survive. 
It's not all paradise. In particular, the retail industry has been struggling for at least the last 10 years, and it was hit hard by the pandemic. In retail, a closed door cuts off your livelihood; the foot traffic is the circulatory system that keeps you alive. And when you're looking into the future, to a summer when very few people are going to be tourists, it's difficult to see the optimism in the situation.
Muskeg Press sells many books through our website, but we sell more of them to our retail partners. Their purchasing power helps our cash flow, and gives us the stability to invest in publishing more books. We're a bit choosey when it comes to where we sell: you won't find our books on Amazon, but you will find them in the many small stores in the communities in Northwestern BC. They're more than just stores - they're valuable members of each community, contributing to the lives of countless customers. 
So, please, support those stores who have supported us over the years. Here's a full list of the stores where you'll find Muskeg Press titles. We urge you to support them with your business and keep our communities unique and alive.
Prince Rupert
Homework
145 Cow Bay Road
(250) 624-3663
www.homeworkprincerupert.com

Eddie's News
611 2nd Ave. West
(250) 624-4134
https://eddiesnews.ca

Seahorse Trading Co.
215 Cow Bay Road
(250) 624-6116

Museum of Northern BC (gift shop)
100 1st Ave. West
(250) 624-3207
https://museumofnorthernbc.com

Crest Hotel
222 1st Ave. West
(250) 624-6771
https://www.cresthotel.bc.ca

Cowpuccino's
25 Cow Bay Road
(250) 627-1395
https://www.facebook.com/yawnbegone

Sea-Sport
295 1st Ave. East
(250) 624-5337
https://www.seasport.ca
Terrace
Misty River Books
103 – 4710 Lazelle Ave.
(250) 635-4428
https://mistyriverbooks.com
Smithers
Interior Stationery & Books
1156 Main St.
(250) 877-0061
Prince George
Books & Co.
1685 3rd Ave.
(250) 563-6637
https://www.bookmanager.com/1170392/
---